What We Do for You: A Snapshot of Our Services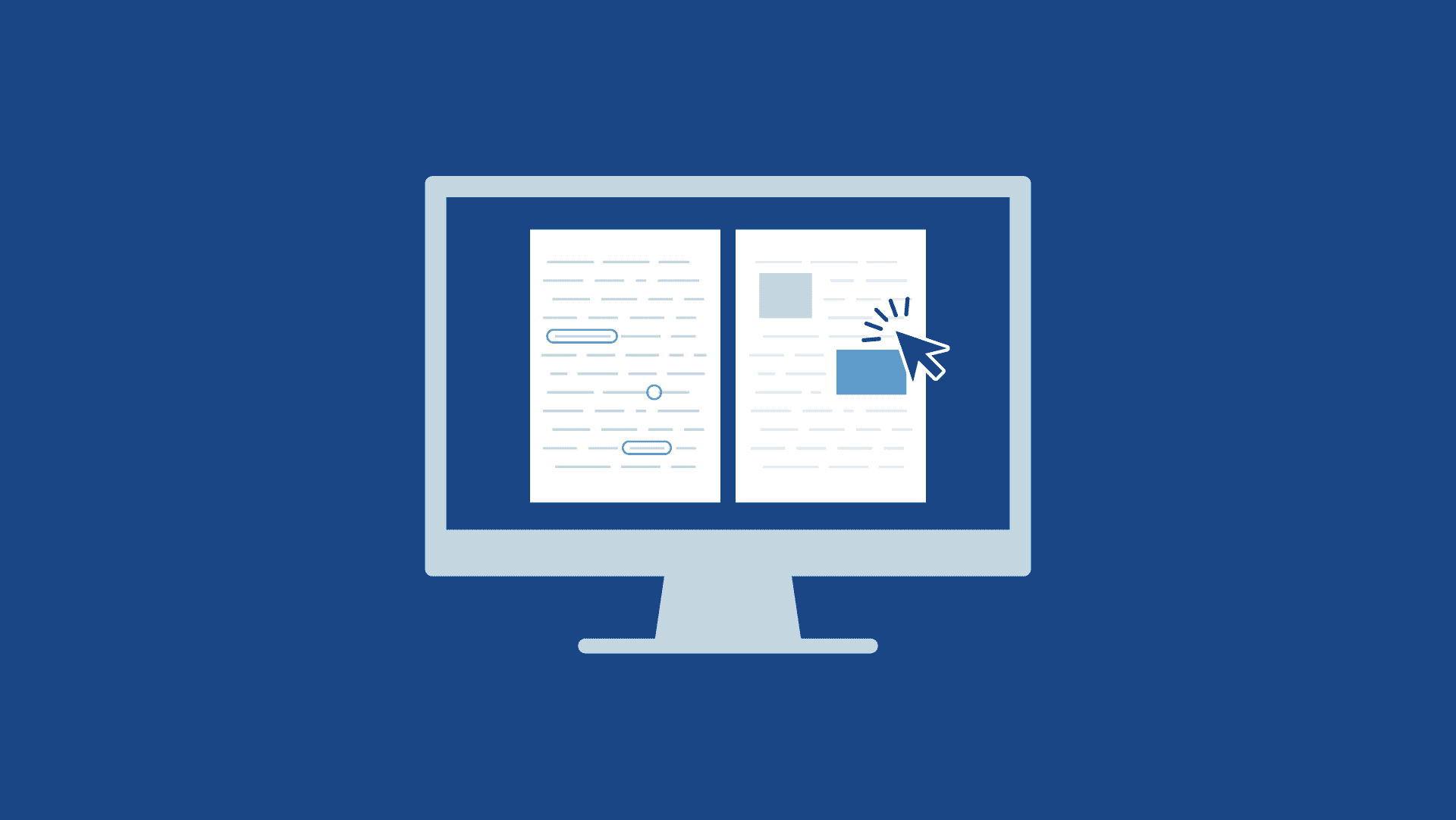 YouPublish offers book editing, design, and printing services for self-publishing authors. Here's details on what each of those mean.
Every book needs editing, which is why we offer professional editing services for self-publishing authors. We also offer cover design and typesetting services, which is called book design. After we edit and design a book, we then print it for you.
We manage your book project from start to finish with one point of contact on our team. They keep the project on schedule so you don't have to.
After reading this post, you'll understand exactly what YouPublish does with regard to our three key areas of services.
Book Editing
Book Design
Book Printing
Our Book Editing Services
Authors need the help of an editor who can clarify and amplify their message.
You've written your book, but now it's time to hone your content. That's where an editor comes in. Great writers edit their own material, sure, but having a professional editor takes your book to the next level.
Our team of editors will help you publish a book with excellent editing.
We offer four levels of editing, which are available à la carte to get your book ready for publication.
At every level of editing, we track all our changes and comments so you are in full control of every editorial decision. You can accept or reject any change we make at any step of the process.
For those who like analogies, think of editing a book like building a house. See how this analogy teases out in the gray boxes below.
1. Developmental Editing
This is chapter-level editing for structure. It can also be called a manuscript diagnostic.
Analogy: Laying the foundation of a house.
The editor looks at a chapter-level and offers input on aspects of the book like:
Overall flow
Concepts
Thematic development
Adding, subtracting, or changing the order of chapters
Publish-readiness
The typical deliverable on this level of editing is a short analysis of your book so you know what it needs next.
This is great for authors who want a professional set of eyes on their book to assess the high-level structure, concepts, and diagnostic on the book as a whole.
2. Macroediting
This is paragraph-level editing for concepts.
Analogy: Framing and adding plumbing and electric when building a house.
Once the chapters are decided and placed in order, it's ready for a macroedit. A macroedit is a deep copyedit that also takes into account paragraph-level flow. That is, the editor doesn't recommend chapter changes, but recommends content changes from the paragraph level down to the line level. The editor does a heavy copyedit with a special focus on making the book flow at the paragraph level. They will ask questions like:
Does the chapter need a stronger introductory paragraph?
Does it need a conclusion?
How do the paragraphs flow together?
Does the work need better transitions between sections and paragraphs?
Do the lines flow, make sense, and communicate with clarity?
Your editor will both track changes and make suggestions through comments.
At this level, we don't just ask questions or make comments like in the manuscript diagnostic; we make significant content changes to the manuscript. After you get the manuscript back, you will have an opportunity to work through our changes and comments and make your own revisions. Because the edits at this level are usually significant—which involves some rewriting—the manuscript then requires another, lighter copyedit before proofreading.
3. Copyediting
This is line-level editing for grammar.
Analogy: Putting up dry wall, adding trim, and adding essential fixtures when building a house.
Copyediting is a line-by-line analysis of your content with a focus on grammar, punctuation, and more detailed nuances of your book. It can also be called "line editing."
We literally go line by line to clean up the phrasing, voice, and tense of the book, for example. In this process, we can also find minor errors that were introduced during other editorial phases.
4. Proofreading
This is word-level editing to correct errors.
Analogy: Sanding and painting walls when building a house.
We catch typos, errors, and blatant mistakes in this process. It's unbelievable how many errors we find in books that are "ready for publishing." Every writer needs a proofreader—another set of eyes on your book. I always recommend at least a proofread on your book by our professional editorial team.
We offer two levels of proofreading: pre-design and post-design proofreading.
Pre-design proofreaders make changes on the Word document just before typesetting.
Post-design proofreaders make changes to the typeset PDF document just before printing.
Our Approach to Editing
After we finish editing your book, you can approve or reject changes, respond to comments, and make any additional changes.
Your project manager will personally guide you through the whole process—in detail—so you don't have to guess what's next.
After the editing process is complete, we send the manuscript to our typesetting team, who designs the interior text file of your book.
Our Book Design Services
Book design includes:
Cover design
Interior design and typesetting
eBook formatting
Here's what we do for each one.
Book Cover Design
Book cover design is the process of making an attractive book cover that represents the content of the book and draws in readers.
Why hire a graphic designer who specializes in cover design?
Every graphic designer could create a run-of-the-mill front cover, but not every graphic designer can create a beautifully designed cover for your book. You need a professional book cover designer to create an excellent book cover—front, back, and spine.
Our team of cover design specialists applies industry knowledge and best practices to give you a top-tier book cover that draws in readers to read your book.
How does the cover design process work? It begins in one of two ways:
We give our trained cover designers your manuscript and let them create a cover from scratch, or
We capture your vision for the cover and commission a cover design to make your vision a reality.
Typically, for full-scope projects we offer four to six cover options from which you choose your favorite cover. We allow for a round of minor revisions on your favorite covers before the decision is final.
After the front cover is finalized, we help you write the back cover copy that teases potential readers to read your book. We send you our guide that was formed from our experience in book-selling to help you capture the essence of your book. And then we edit the back cover to make sure it's perfect.
After that's finished, we send it to the cover designer, who builds out the back cover and spine—and now your book is ready for print.
What do you get? A beautiful, unique cover for your book. You'll walk away with a JPG of the front cover and a PDF of your full cover (front, back, and spine) that you can use to list, market, and promote your book anywhere and sell it around the world.
Our Interior Book Design Services
Interior book design is the process of creating an attractive print-ready text file in PDF format, which is used to print your book and put it into eBook format. This involves typesetting and often other graphic design skills.
Typesetting is the process of getting your book's content into a print-ready file.
Why hire a professional typesetter? Not every graphic designer can typeset a book; it's a specialized skill that requires training, experience, and knowledge to complete with excellence.
Our team of specialized graphic designers will typeset your book with excellence and according to top-tier book publishing standards.
What's the difference between your friend and a professional designer of books? It's the difference between entry-level and next-level.
We apply the branding of your book's cover to the interior text file so it looks like a cohesive product.
What do you get in the end? A beautiful, top-tier text file to send to the printer. With our book design services for creating text files, you don't have to worry about whether it will look good when it's in your hands. We've done our homework, so you don't have to. Rest easy and look forward with confidence to getting your first round of author copies sent to your doorstep.
eBook Formatting for Kindle and ePub
Most authors and publishing companies get stuck while formatting their book for Kindle and other e-Readers. It's not simple to create an eBook that looks great and functions properly without errors. So don't waste your time trying to figure it out on your own.
Our book design team has figured out how to format books for eBook distribution for Kindle and other e-Readers. We code each book to proper specifications, check the formatting, and run an error report so it comes out clean when it's listed for distribution.
Add "eBook" to your scope of services when you request a quote so you can offer a digital version of your book for all e-Readers. You'll get the appropriate Kindle and other e-Reader files that are common on all devices.
Book Printing
The lion's share of readers still prefers to hold a physical book in their hands when they read. That's why you need printed copies of your book.
We have relationships with printers around the country to get you the most economical prices and the widest variety of options available. If you dream it, we can print it.
It takes time, experience in the industry, and established accounts to garner relationships with wholesale printers. We've spent years doing these so you don't have to.
Printing Through Amazon's Kindle Direct Publishing (KDP)
How do you get your book listed on Amazon and print small or large quantities in an economical way?
When you design your book through our book-design services, we offer printing services. For "short runs" (printing 500 or fewer copies of your book) and ongoing print-on-demand services, we will list your book on Amazon and help you print your book in small quantities (from 1 to 500 copies).
Printing Through Traditional Printers
For larger print runs (over 500 copies at a time), we can get quotes from the wholesale printers with whom we have relationships to get you the best, most competitive rates for all formats:
Paperback (gloss and matte)
Hardback (casebound and dust jacket)
Saddle stitch (short books bound with staples)
Color interior pages
Black-and-white interior pages
What do you get from book printing services?
At the end of the day, we deliver any amount or type of book you want. You'll get your books delivered to your doorstep. Then you can distribute, sell, or give away your book to anyone in the world.
A Snapshot of Our Services
This post helped you see how our three core services aid in getting your book to print through:
Book Editing Services
Book Design Services
Book Printing Services
See examples of all these by looking at our showcase here. Start the conversation and get a quote for your book here.